On Sunday, the team here at City Stay Apartments took part in the Milton Keynes Dragon Boat Race at Willen Lake - and we had a great day! What's more, we didn't lose a single race!
Okay, we didn't win one either and our times weren't that fantastic - but, saying that it didn't dampen our spirits.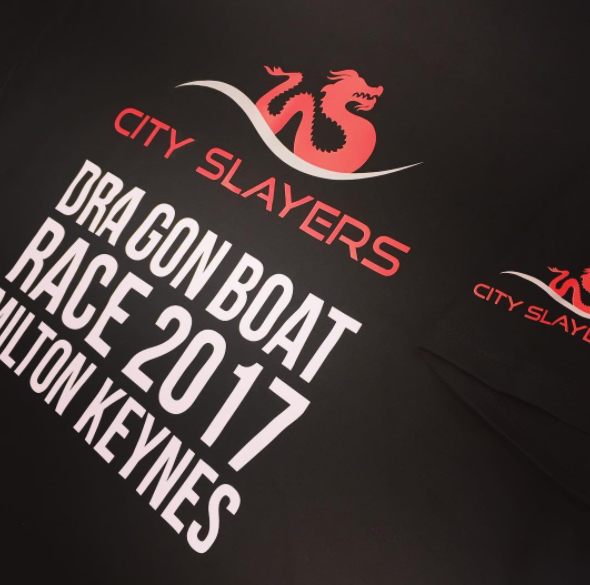 We went all out with our outfits for the day, with branded tops, bandannas and face paint to match! This sure helped us with team spirit and the professional look which we were convinced made our competitors a little nervous.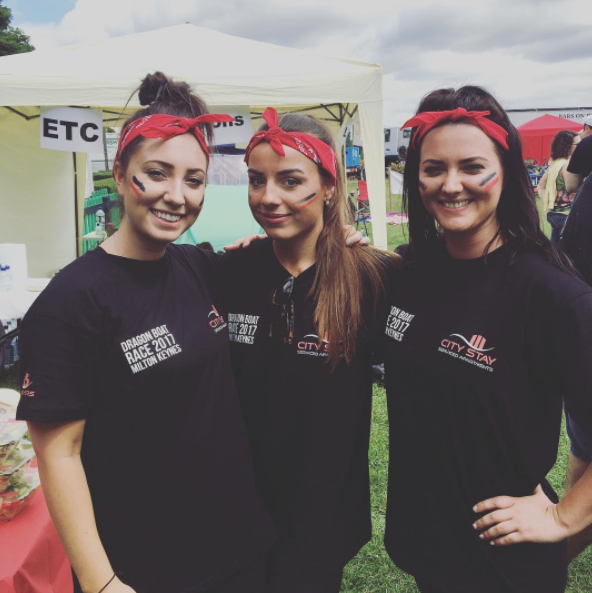 We were (proudly) one of the few mixed teams on the day, having a 50:50 ratio of Men to Women.
Throughout the day we enjoyed a nice day relaxing with all the team, friends and family and even managed to cook up a storm on the barbeque before the rain arrived. Furthermore, we enjoyed a nice slice of cake to celebrate Mark's birthday - the owner of company and founder of our amazing serviced apartments in Milton Keynes.
In all, we had a great day - thank you to the organisers for having us and we hope that lots of money was raised for Age UK!