When you are looking for alternative accommodation in Milton Keynes you may start to think about hotels, B&B's or even a hostel but have you considered serviced apartments?
Why would you need alternative accommodation?
There are many reasons why you would need alternative accommodation in Milton Keynes, some of the most common include visiting the city or friends, relocating for work and problems with your house – such as flooding or theft. All of these reasons could drive you to find somewhere else to stay in Milton Keynes, and we have a strong argument for staying in serviced apartments rather than a hotel or B&B.
The many benefits of choosing City Stay Apartments as your accommodation in Milton Keynes
1.Location
All our serviced apartments are ideally located for easy access to the city centre, nearby parking and transport links to other cities, such as London and Birmingham. This makes them great if you are visiting family in Milton Keynes or relocating from somewhere else.
2. Price
When comparing ourselves to other types of accommodation in Milton Keynes we are extremely competitive on price. 3 – 4 star hotels in Milton Keynes centre range from £120-£200/night (based on Booking.com searches for a Friday in October) whereas our 1 bedroom apartments are about £102 (inc VAT) per night at weekends.

3. Space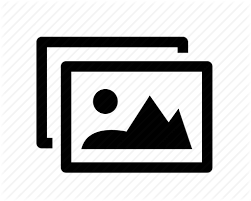 More space in an apartment than a hotel roomIf you're looking for accommodation for multiple people or after some more space then serviced apartments really are special. You're getting a lot more space for your money, more room to chill out, to cook, to spend with guests and family and even to work (with free WiFi included). The one bedroom serviced apartments have all of this. The two bedroom apartments have even more, with the extra bedrooms (and often bathrooms) you can stay with all your family all with the same front door – just like you would at home.
4. Trusted
Just like hotels, our serviced apartments are regulated with ASAP and other providers (such as SACO). We are a top-tier provider which not only means our serviced apartments are great, but our customer service is too. You can rely on us to be your alternative accommodation in Milton Keynes!
So next time you are looking for accommodation in Milton Keynes, think outside the box and choose City Stay Serviced Apartments!