Milton Keynes' First Boutique Serviced Apartments
Travelling for work or pleasure, and stumped on what kind of accommodation is best suited to your needs? Staying in a hotel can make you feel like a faceless number, and a bed and breakfast can put you a little bit too close for comfort to nosy owners.
The ideal solution when travelling for pleasure or while on a business trip is a boutique serviced apartment. Offering you fantastic value, contemporary décor, privacy and amenities, serviced apartments are becoming more popular each year. So what is the fuss all about?
What is a boutique serviced apartment?
A serviced apartment offers you the best of many worlds – you get the luxury furnishings and cleaning services of a posh hotel, combined with the freedom and anonymity of your very own flat. Our individual serviced apartments have full kitchens, enabling you to entertain business clients or cook for your family.
Our quality boutique serviced apartments in Milton Keynes give you all of this and just that little bit extra – the finest furnishings, stylish décor and high-end electronics completely vanquish the stereotypical 'generic feel' of most hotel rooms. You can sleep, unwind, dine and entertain in comfort, class and style and feel right at home.
Perfect for short or long stays
Whether you are planning to stay for one or two nights, or one or two months, a boutique serviced apartment is an ideal and economic solution. Often costing much less than a hotel with similar amenities, more and more people are turning toward this option and eschewing traditional lodgings.
International business clients especially relish the opportunity to invite their families and loved ones to come for a visit during their stay. Two or three months away from home can seem like an eternity, and a serviced apartment can allow the space and luxury needed to host a spouse and/ or children for a visit. Best of all – no additional charges are levied for additional guests!
Boutique Serviced Apartments in Milton Keynes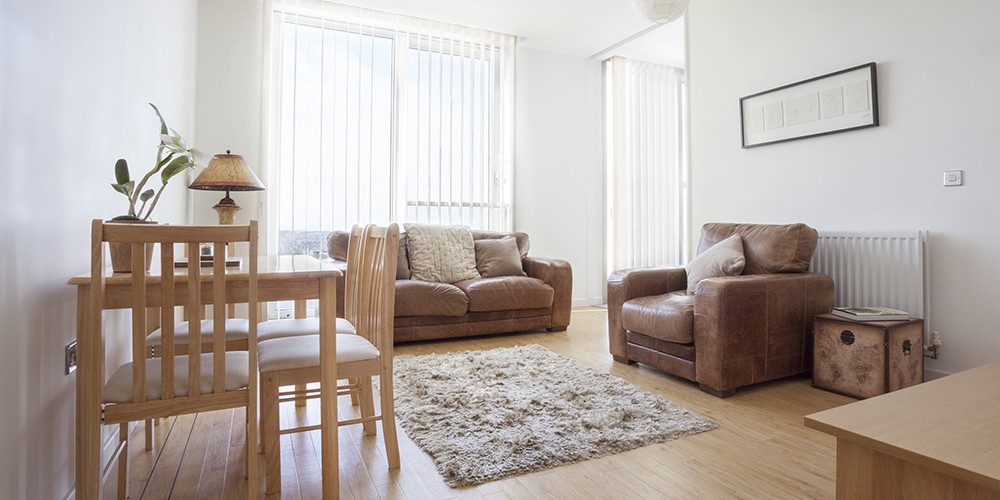 Milton Keynes is an internationally renowned hub for banking, business and innovation, and City Stay caters extensively to the business and leisure travellers who visit this dynamic city each month. With properties in Vizion, The Hub and the Theatre District, you are never far away from the action when you stay at one of our fantastic serviced apartments.
Whether you are a leisure traveller looking for a base from which to explore the south of England, a family hunting for a well-priced vacation or a corporate traveller in town on business, a boutique serviced apartment in Milton Keynes is ideal. Don't settle for a cramped hotel room or an awkward stay in someone's home – make one of City Stay's luxury boutique properties your home away from home!
—
You can now read about it in OneMK too. Here is the link: