Pancake Day, or Shrove Tuesday, is on 28th February this year and we thought we'd give you some top pancake making, pancake flipping and pancake topping tips to help you through the day.
It may sound a bit odd, but have you ever tried to flip a pancake in a hotel room? No, we didn't think so. Let's face it, unless you get a camping stove, you're going to have to ask the chef to make one, then take it to your room, by which time the pancake's stone cold and barely even worth flipping (never mind eating), but even if you get that far, you'll need to watch what your doing – the lack of space is not good at all for pancake flipping!
Serviced apartments however make for the most perfect pancake preparation! With your own fully equipped kitchen and plenty of space to get flipping! Fill your table with loads of different toppings and you're not far from the ideal pancake day!
Our Top Tips
Keep it simple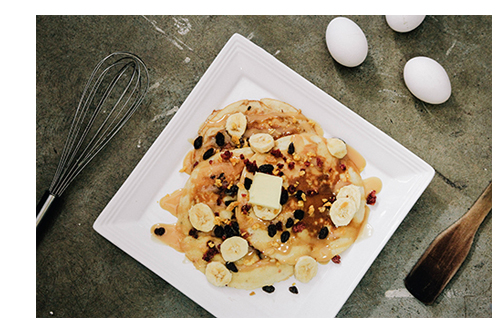 A basic pancake recipe is best, with just flour, eggs and milk but make it in advance, letting it sit for a while, makes for much better pancakes, so we suggest making the batter in the morning if you want to enjoy them in the evening.
Toppings Galore
Lemon and sugar is the common and more traditional topping for your pancakes, but if you've got kids or are like a big kid yourselves then laying out a number of toppings on the table will make for a much more fun experience – think about pick n' mix pancakes!
Through away the first
A common tip nowadays, but the first pancake is always the worst. Just embrace it and chuck it away.
Go for something different
Bored of a tradition folded or rolled pancake? Why not go for something different. Savoury pancakes make a delicious alternative, with plenty of cheese (maybe even some smoked salmon too?). If you want a sweet alternative then the Austrian Kaiserschmarrn is a fabulous desert involving pancakes, raisins and a bit of rum!
Have an awesome shrove Tuesday! And remember, always choose a serviced apartment rather than a hotel on pancake day!