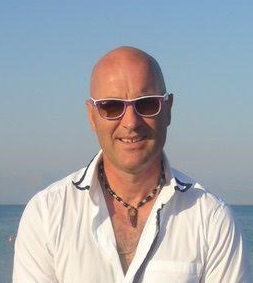 We want to let you inside City Stay Apartments by introducing you to our team. There is only one person to start with and that's Mark, owner of City Stay Apartments, the person who started these great serviced apartments in Milton Keynes.
What is your role at City Stay Apartments?
As the owner, I run the day-to-day activities of the business but most of all I make sure we are always moving forward, finding more serviced apartments and adding to our portfolio.
What do you do on a day-to-day basis?
I spend most of my time in the office, however, a proportion of time is spent making sure our serviced apartments are always up to scratch and that our customers are happy.
Which serviced apartment is your favourite and why?
It has to be the boutique apartment. It's completely different to the rest of our other serviced apartments and really stands out in terms of design. The luxury fixtures and fittings are great and I love popping in to see if everything is okay!
What do you like to do outside of City Stay Apartments?
At lunch time I love to go to Hot Yoga, it's great for relaxation and to keep fit.
What did you like to do when you were younger?
I loved rugby (and still do), I used to play for Bedford Blues and England Reserves. I am also a qualified Yachtmaster which means I can skipper a boat up to 90ft. Not so long ago I did an IronMan too.
What is your favourite place to eat in Milton Keynes?
Brasserie Blanc is always a great option, fantastic food and wine.
What's CD is in your car right now?
Chris Isaacs, Wicked Game is my favourite 'record'
Why should people stay with City Stay Apartments over a hotel in Milton Keynes?
I definitely believe that serviced apartments offer so much more than hotels, from a fitted kitchen to multiple bedrooms, if you're staying with family then there is no question – serviced apartments are so much better than hotels.