All the Fun of the Fair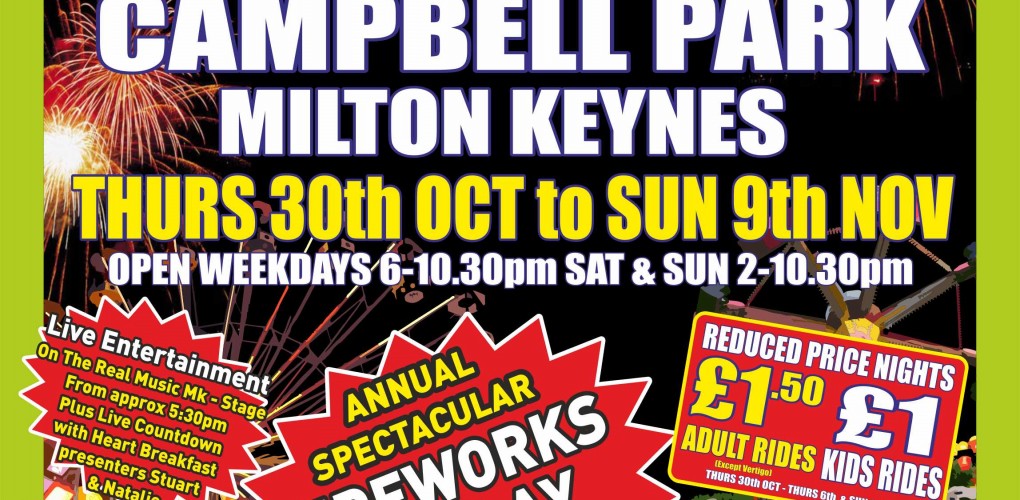 Don't forget the spectacular Keith Emmet and Sons Fun Fair and Fireworks Display.
The funfair starts on Thursday 30th October and runs to the 9th November. The rides are open weekdays 6pm – 10.30pm and Saturday and Sunday 2.00pm – 10.30pm.
The annual spectacular Milton Keynes Fireworks Display is on Sunday 2nd November and starts around 7.30pm. Get there early and plan your route as some of the roads will be closed to vehicles.
Check out the Parks Trust website for events providing you with loads more information http://www.theparkstrust.com/whats-on/event-details/859
Campbell Park is just a short stroll from our Vizion and Hub Milton Keynes serviced apartments, and if you are lucky enough to be staying at our Theatre District site, gaze in wonder from your balcony when the city lights go down and the colourful fireworks light up the sky – it's absolutely spectacular.