A new visitor information centre has opened in Milton Keynes and our customer service manager Gemma popped along to see the opening.
Destination MK have been providing useful tourist information and news for a while now in Milton Keynes and have decided to launch their very own visitor information centre in Milton Keynes.
Where is the visitor centre?
The visitor centre which is 'located on Silbury Arcade opposite John Lewis and close to Door 13' (Destination MK) was opened by the local Mayor of Milton Keynes, Councillor Keith McLean yesterday (July 22nd, 2015).
Gemma, our customer service manager said: 'I was really impressed by the look and feel of the visitor centre' and added that 'it will be help people to get the best out of the area'. Many people don't know everything that Milton Keynes has to offer, from sports venues to a wide selection of cultural activities.
Destination MK work with a number of local businesses, venues and events, as well as having some great information of where to stay when you visit Milton Keynes. Of course, we recommend staying in one of our serviced apartments.
Whilst Gemma was there at the opening she took a great selection of pictures: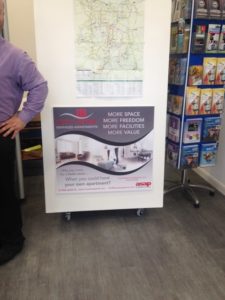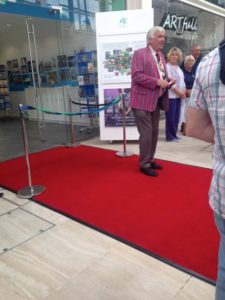 Destination MK say that: 'It is hoped that the VIC [Visitor Information Centre] will be become a real focal point for visitors travelling to and staying in Milton Keynes for this year's Rugby World Cup which will inevitably put MK on the global map.' And their CEO, Steven Gordon-Wilson added: 'With over 24 million visitors a year, centre:mk was seen as the ideal location for a Visitor Information Centre. We are delighted to have worked closely with the shopping centre and our other partners to finally bring back this facility which the city has been missing for around 10 years.'
We definitely love it and can't wait to see it very busy over the summer!