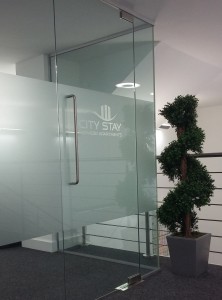 We've moved our offices into The Hub Milton Keynes and we absolutely love them!
The decision to move was made just after Christmas, but we have now fully settled into our new mezzanine offices in The Hub, Milton Keynes.
Mark, owner of City Stay Apartments said: 'With a growing team and growing number of serviced apartments we really needed more space and better facilities than we had before. Our new offices offer much more than this, with a presence in such a great area of Milton Keynes.'
The Hub in Milton Keynes has lots to offer, it's not only home to our fantastic serviced apartments, but it also has a range of coffee shops and restaurants.
With such a great location, people are more than welcome to pop in and see what's on offer, be shown all the information about the serviced apartments and see why serviced apartments make such a great alternative to hotels!
You can take a look at the Hub here.
It also means that we are a lot closer to our serviced apartments in The Hub Milton Keynes.
All the team have now moved into the offices, making the customer service offering much better, something that City Stay Apartments are really proud of!
As well as the great location, they offer secure underground car parking, fully equipped kitchen/diners, Sky Sports and Sky Movies and that all important comfy bed! For the person who just can't switch off, there is free WiFi also included! For our guests, The Hub offers facilities that are second to none, including a nearby (30 second walk) supermarket to stock up your fridge! At night there is also a great selection of bars and cocktail lounges to enjoy on your own or with friends.
All this from just £65+vat per night!
Wondering where to find us in the Hub? Here's a map to help!