Not everyone wants to do the 'normal' thing when they're staying in our serviced apartments in Milton Keynes. There are many things to do in Milton Keynes but we want to think outside the box, so here is what we've come up with:
1. Room Escape
Work out how to escape, keep an eye on everything and everyone in the room, decipher the clues and escape within 60 minutes! It's as easy as that…
Room escape is a great, thrilling and slightly out of the ordinary attraction in Milton Keynes. They have two different themed rooms and is open to both big and small kids.
Find out more about Room Escape Milton Keynes.
2. Bistro Live
Not your everyday night out in Milton Keynes, Bistro Live is a lively, entertaining themed event where dancing on the tables is expected! The food is pretty good and there is a wide
variety of events that go on throughout the year, including tribute acts, DJ sets as well as 'fun and funky school dinner & disco'.
It's slightly out-there, but if you like to boogie, then Bisto Live is for you!
3. Bounce!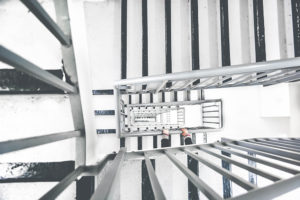 No, not a Calvin Harris and Kelis tribute act – Bounce is a trampoline centre in Milton Keynes, where you can literally bounce in every direction! It also contains slam dunk arenas, dodgeball and foam pits! What more could you want for some family fun!
Find out more about Bounce.
4. Indoor Golf, yes really.
When you imagine golf, you don't immediately think of playing indoors, however iPlayGolf in Milton Keynes offer the solution for rainy days and people that don't fancy the walk. IPlayGolf is a golf simulator, just like playing at the driving range but you hit it against a projection of the golf course and actually play a round!
There you have it, our top 4 unusual things to do in Milton Keynes, whatever you pick we are sure you'll have great fun whilst you're staying with us in our serviced apartments!