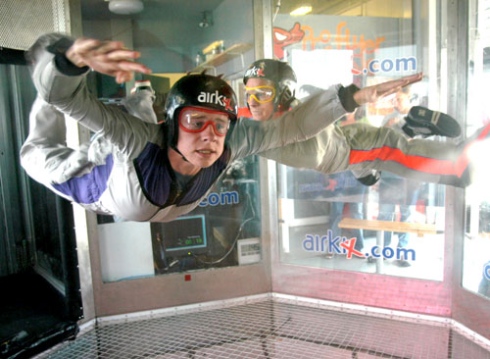 Q – Where can you ski dive and ski all under one roof?Airkix
A – Xscape Milton Keynes.
All year round you can ski, snowboard or for the less adventurous sledge your way down the 1700 tonnes of fresh snow at SnoZone, then just a minute walk away sky-dive at Airkix.
Xscape is home to Cineworld multiplex, rock climbing, simulators, numerous cafes and restaurants where you can grab a quick lunch or take a well earned break after all that activity. There are also trendy shops to wander round if your feet can take it.
At the end of the day visit the brand new Casino where you can try to win some of your hard earned cash back!